First-Time Homebuyer Program
As a first-time homebuyer, you're eligible for special perks through our First-Time Homebuyer Program!
Up to $1,000 off closing costs *

As little as 3% down

Free pre-approval

Local servicing

Low rates
How does the home buying process work?
Go from house hunter to homeowner! We'll have your back every step of the way.
Step 1

Get Pre-approved

Pre-approval Document Checklist:

W-2 Statements from the past two years

Asset Documents -- most recent two months' statements (checking, savings, investment account information, documentation for 401(k) loans)

Current mortgage statement, tax bill, homeowners insurance, and HOA dues (if applicable) for any properties owned


After applying online or scheduling an appointment, one of our loan officers will help you determine the right home loan that fits your financial situation.

It's important to understand the difference between a pre-qualification letter and a Landmark pre-approval. A pre-approval (also known as a conditional approval) is an estimate of how much money you might be able to borrow based on information you've provided. On the other hand, a Landmark pre-approval is a thorough review of your finances. It provides a more accurate estimate of how much money you can borrow by examining your financial situation in detail.

Step 2

Find Your Home

Once you have your Landmark financing in place, it's time to contact a real estate agent. A real estate agent will help you find homes within your pre-approved amount. As a first-time homebuyer, having an agent who can guide you and answer your questions can be invaluable.

Real estate agents provide a variety of services for first-time homebuyers, such as:

Showing homes: Agents show homes to buyers and answer questions about the homes.

Negotiating offers: Real estate agents negotiate offers on behalf of their clients, working to get the best possible price for you.

Preparing paperwork: Agents take care of all the paperwork needed to close a loan, like the purchase agreement and deed.

If you don't have a real estate agent, your Landmark loan officer can recommend some local agents to you.

Step 3

Make an Offer

To make an offer on a house, you'll work with your real estate agent to negotiate the price and terms. Your real estate agent will write up an offer letter and sales contract and present it to the seller's agent. Once the seller says "yes," you'll provide Landmark with a copy of the sales contract and your application will be complete. Landmark will order an appraisal, title policy, and other customary documentation, and you will need to provide evidence of homeowners insurance.

Step 4

Close on Your Loan

Let's make this official! It's time to sign the paperwork to transfer ownership of your first home from the seller to you. You'll get the keys to your new home.
Helpful Mortgage Resources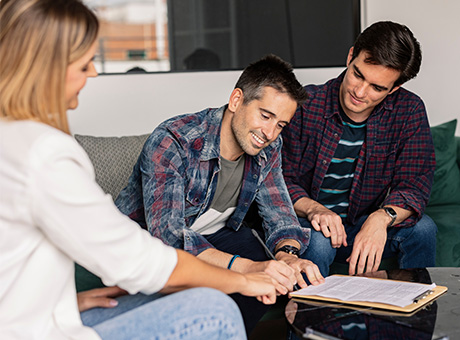 *Who qualifies for our First-Time Homebuyer Program?
To qualify for the first-time homebuyer credit and get up to $1,000 off closing costs, you need to meet these requirements:
All borrowers occupying the home must not have owned a home in the last three years.
This program is only available for fixed-rate mortgage loans.
Please note that our First-Time Homebuyer program cannot be combined with other offers.
If you have any questions or need additional information, please don't hesitate to contact us. We're here to assist you in your first home buying journey.
First-Time Homebuyer Calculators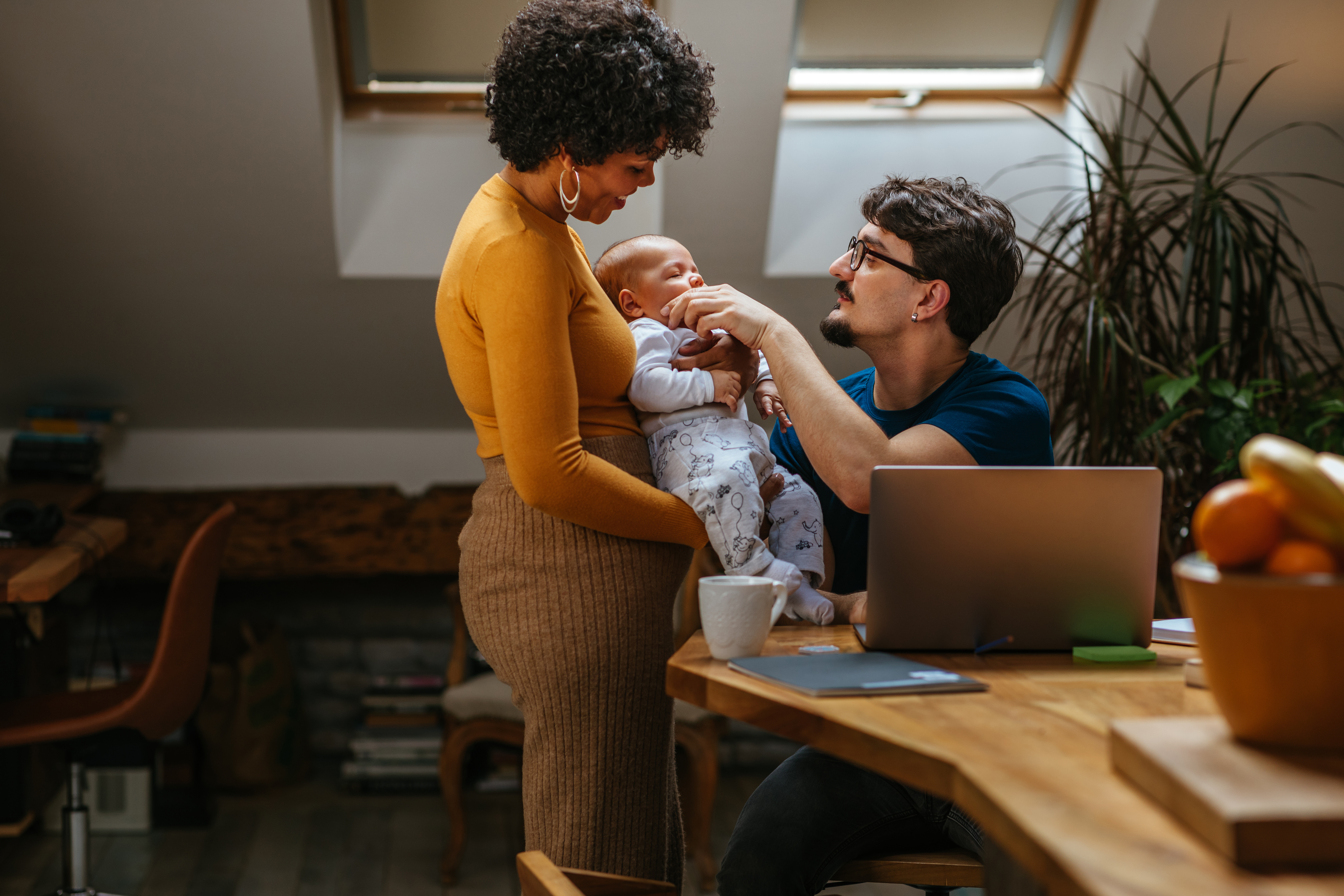 Rent vs. Buy Calculator
Use our Rent vs. Buy Calculator to help compare the costs of renting and buying a home over time.
Compare Options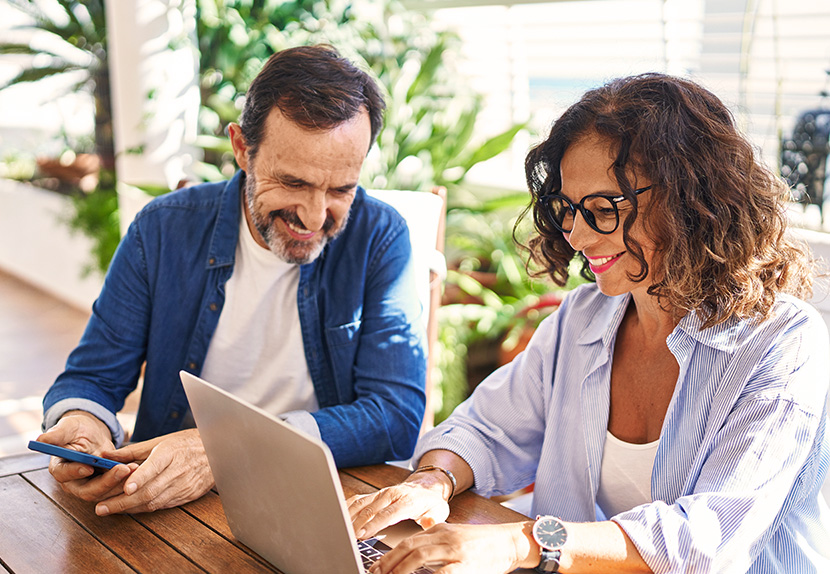 How Much House Can I Afford Calculator
Estimate how much you can budget for a house based on your income and debt.
Estimate Your Budget
Helpful First-Time Homebuyer Tools
Fixed Mortgage Loan Rates

15 Year Fixed

Fixed Mortgage Loan Rates

30 Year Fixed
First-Time Homebuyer FAQs
Yes, we recommend that you get pre-approved for a mortgage before beginning your home search. A pre-approval will provide you with more specific information about the amount that you qualify to borrow. The seller and real estate agents involved in the transaction may require a pre-approval letter at the time you make an offer. Please contact a Landmark

Mortgage Loan Officer

to learn more or if you're ready to get pre-approved.

Yes, you must provide proof of one year full Homeowners Insurance coverage at the time of closing. You can

fax us your proof of your insurance

. After the loan is closed, Homeowners Insurance is verified annually with the insurance company.

Getting pre-approved for a mortgage is the first step in the home buying process. It shows sellers that you are serious about buying a home and will give you an idea of how much you can afford to borrow.

Here are the steps on how to get pre-approved for a mortgage:

Be prepared to answer questions. Your Loan Officer will ask you about your financial situation and your goals for the loan. Be prepared to answer questions about your employment history, income, debts and assets. Having income and asset documentation available to you when you fill out the application will help you answer these questions.
Ask questions. Don't be afraid to ask your loan officer questions about the home buying process or the different types of loans available.

Once you have gathered your financial information, you can start the pre-approval process by either contacting a

Mortgage Loan Officer

or

applying online

.

Interest rates fluctuate daily, so the rates available when you apply for a mortgage loan may be different than the rates available when you decide to lock your interest rate. By locking the rate, you protect your selected rate for a period of time and it will not be affected by market fluctuation.
APR = Annual Percentage Rate