Mortgage Documents Checklist

Preparing to make that big leap into buying a new home? This can be a scary step but with the help of a proper checklist you can approach meeting with any real estate agent or mortgage lender with confidence. Utilize Landmarks comprehensive checklist to help you today!
Get your documents in order
Homebuying can be a long process, when you're not ready with the proper documentation it can be even longer. When applying for a home loan you will have to dive deep into your personal finances. Documentation like proof of income, W2 forms, mortgage statements and more can all factor into your approval for the underwriting process. If you are looking to lock in a specific mortgage rate or simply want everything to move as efficiently as possible, our checklist below will help fill any unknown requirements you may have as a first-time homebuyer or a current home owner.

At this point your mortgage lender is trying to get a full grasp of your income history and whether you will be able to pay back the loan that you are applying for. After your lender receives your documentation, they will zero in on your past and current job status, financial liabilities (current debts and expenses), gross monthly income, consistent work and repayment history and much more. Be prepared to have the following:
Download mortgage document checklist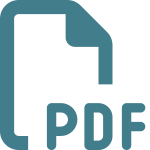 Download now!
Pre-Approval and Loan Application:
• Current driver's license or state-issued identification card
• Social security number (for all borrowers)
• W-2's for past two years of employment
• Recent pay stubs
• And more!

Download the full home buying documents checklist

Self-Employed:
If you're self-employed, you may need a slightly different approach to this process. Your documentation may change depending on how you have been tracking all your finances. It is important to remember that you need to show that your income has been stable for the past two years within the same industry. Your lender may ask for the following:

• Year-to-date profit and loss statement
• Two years of business or personal tax returns

Note: Depending on how quickly the loan application process moves you may have to provide updated documentation during the closing process.

While it is important to know all this information as a buyer, this checklist can often go hand in hand if you are selling your current home to move on to another. If you are new on the scene to selling your home, Landmark has a lot of other resources and tips that could help.
Get Pre-Approved
Whether you are a first-time homebuyer or looking for a change of scenery from your current home, you will need to make sure you are properly equipped to get through the approval process. Depending on your situation you may have to bring a fair amount of documentation. Having the ultimate mortgage pre-approval checklist will help you fast track your way through the lending process. If you need more clarification on any of the information above or want to apply for a home loan with great rates contact us today!
Get pre-approved today

Download our free home loan checklist